I've come to really appreciate the snow at

Lots of powder, with a little weight to it, so you don't just sink into it on board. Not as cold as the Rockies, either.
Here I am at the midmountain lodge on Blackcomb Mountain.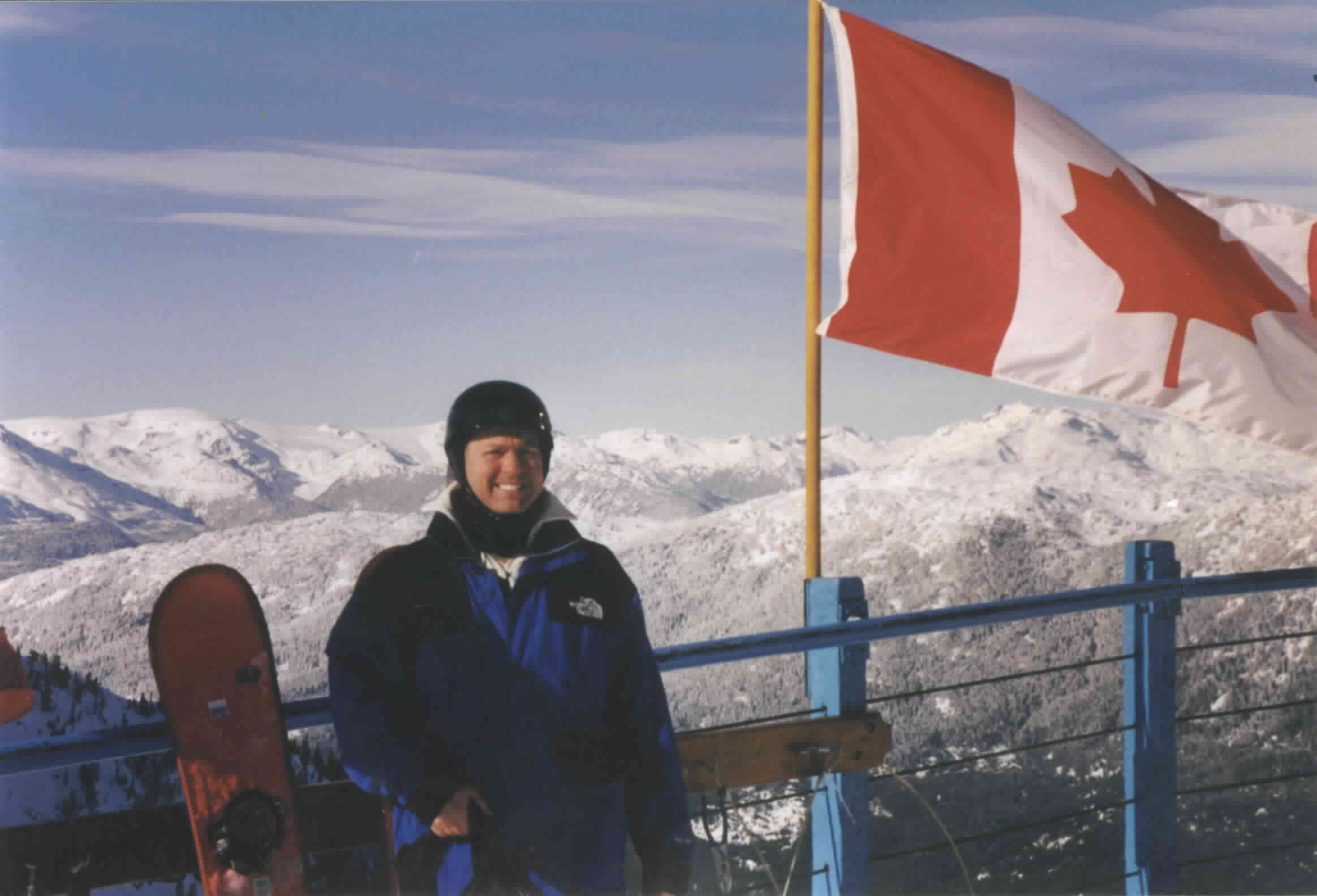 This was the year that I got hit on the back of the head by a lift char. I was riding up with Max, who was on his second year of snowboarding, and he fell at the top of the lift. Easy to do on a single speed lift on a board. I was trying to help Max stay up, but he took me down with him. I sit up, and BAM, the following chair hits me. Fucking liftie just stood there & didn't even move to slow down the lift. Asswipe was probably stoned. I went and screamed at the head of lift operations, but she didn't really seem to care. I guess since Canadians don't have punitive damages, they are comfortable letting stoned kids operate ski lifts. Henceforth, I always wear a helmet. Actually it's for the better, because I have more confidence when I am riding through the trees, where the really awesome fresh is.
Slopeside at:

A little overexposed The camera was fucked, but you don't find out details like this until you return home and have the photos printed.
A town we visited en route to Las Lenas