They parked us Here before we got on the boat. Very gloppy baroque. Although they did do a good job of hiding the fact that it was Starwood. I'm glad I did not find out until afterward - it would have totally ruined the experience had I known it was part of some American hotel chain.

I think this was across from the St. Stephens Church.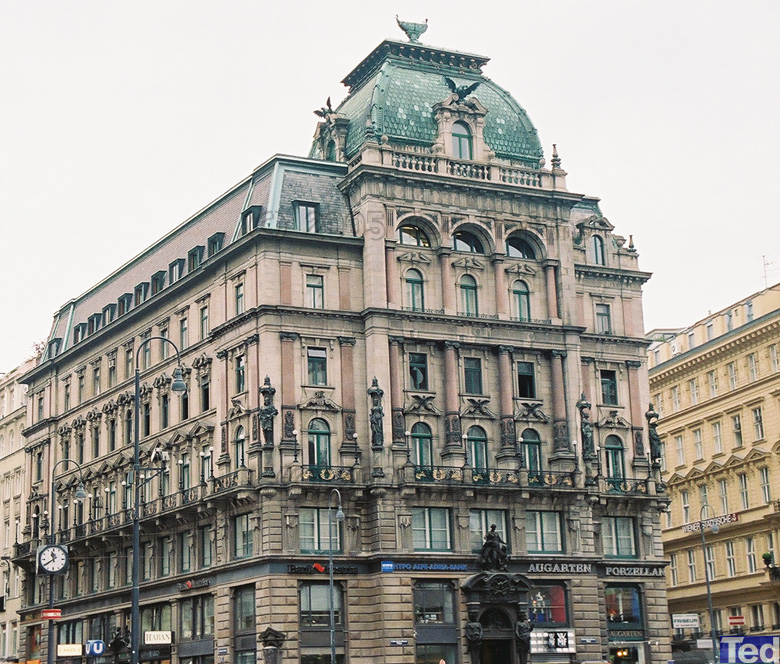 The St. Stephen's church. The tile roof reminded me of Beaune.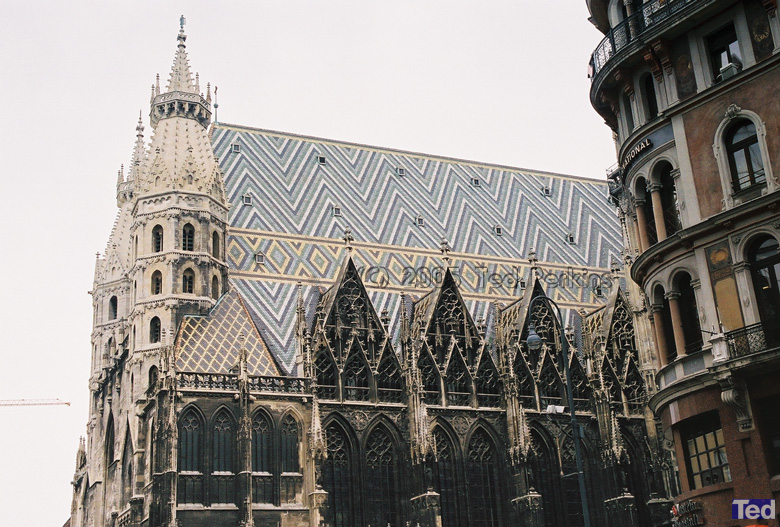 More on St. Stephen's:
This caught my eye. No idea what it is.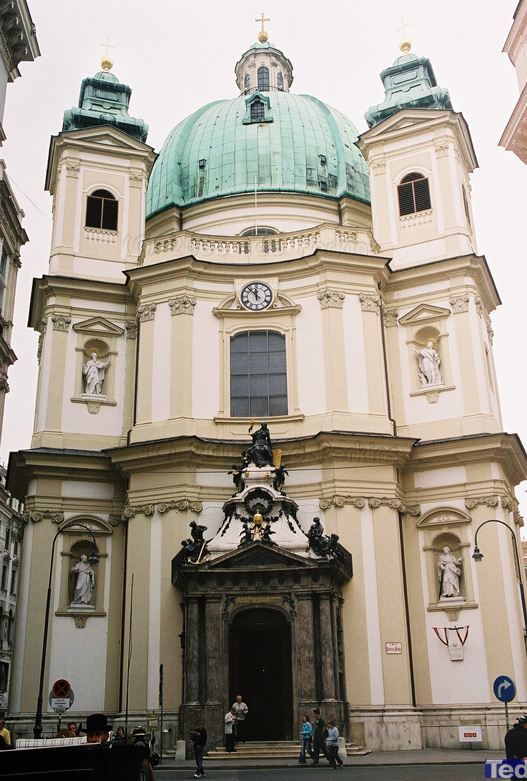 Interesting building.
look momma!! Cindyrelly's castle!! Jes like they got at Disneyland!!
Some interesting Public Art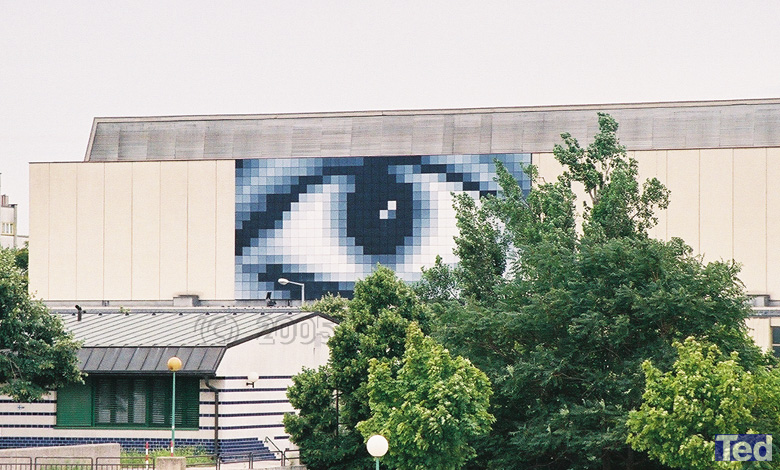 Saw many headache-inspiring facade ornamentations in Vienna.
This is a serious cantilever. It's the new entrance for the Albertina Museum. It has a delightful architectural & engineering arrogance. "I can create an enormous cantilever because I am smart and capable of great things."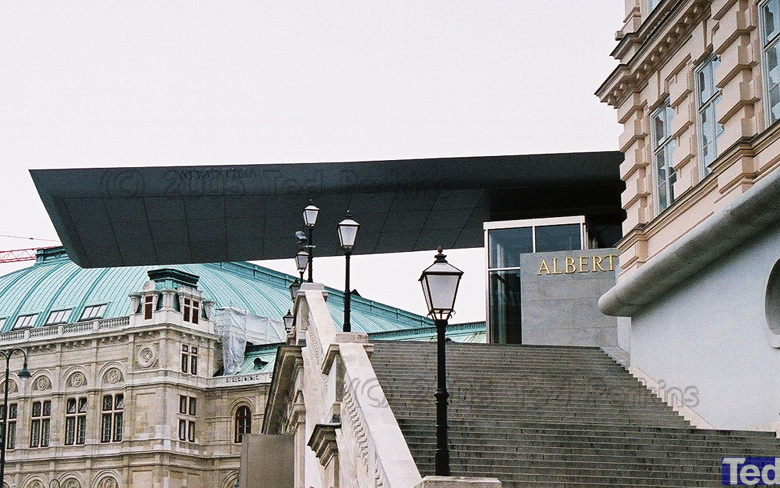 Interesting commentary on the museum's renovation.
Fun fish motif for the Austrian Film Museum.
The Austrians seemed to have more of a sense of playfulness and bon vivant than the Germans.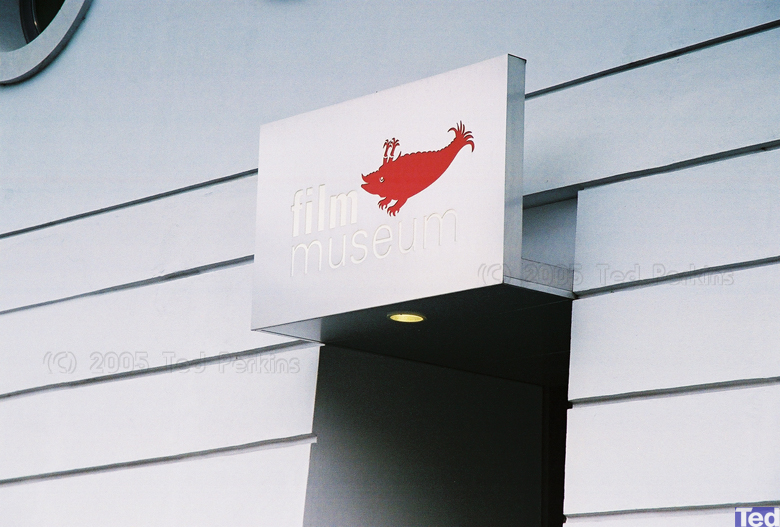 Interesting treatment of building corners that I noticed through the region.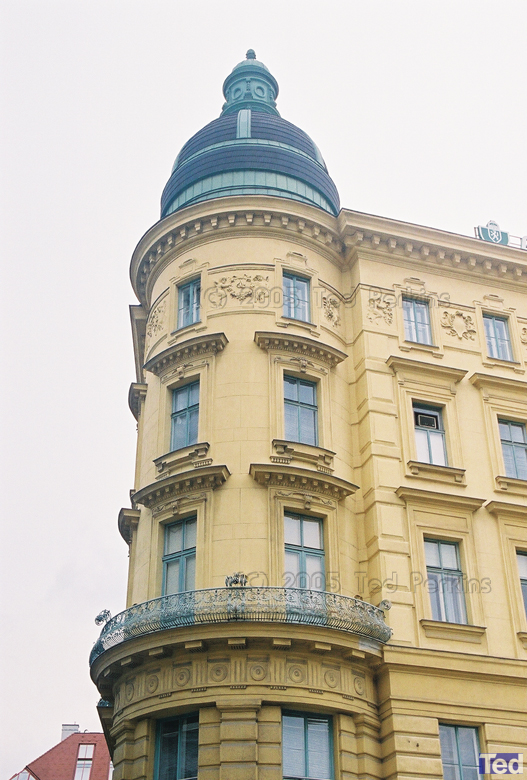 The fact that this statue is supported by just three of the horse's four legs is supposed to be an achievement.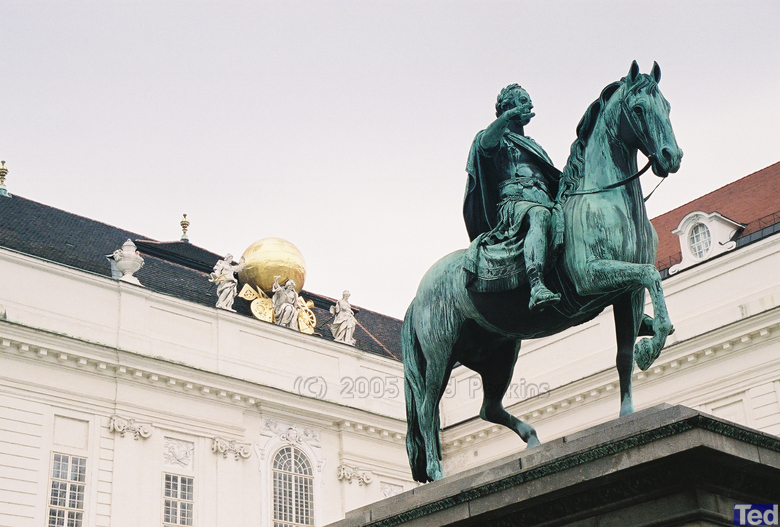 "you bitches just sit around & listen to music all day while I do all the work!"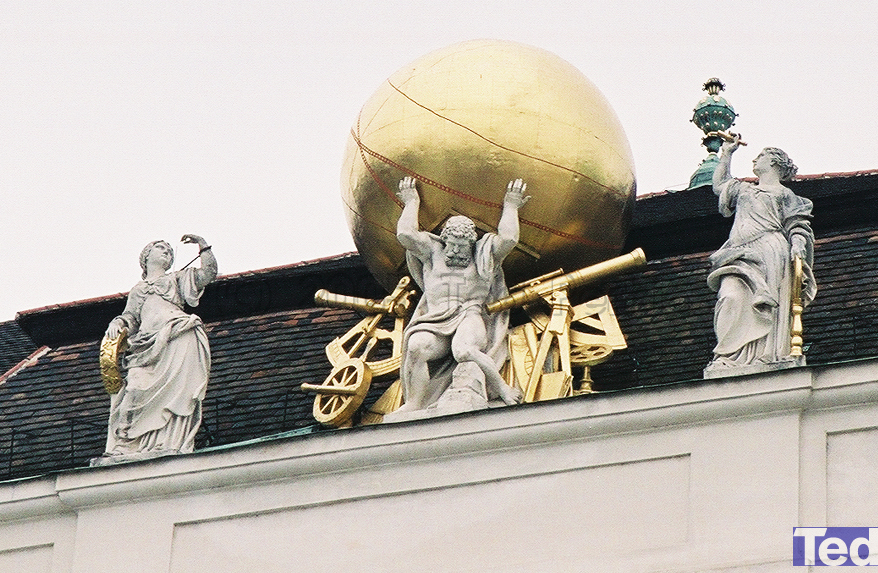 "GET OUT OF MY WAY!!! Macy's is having a sale on shoes!"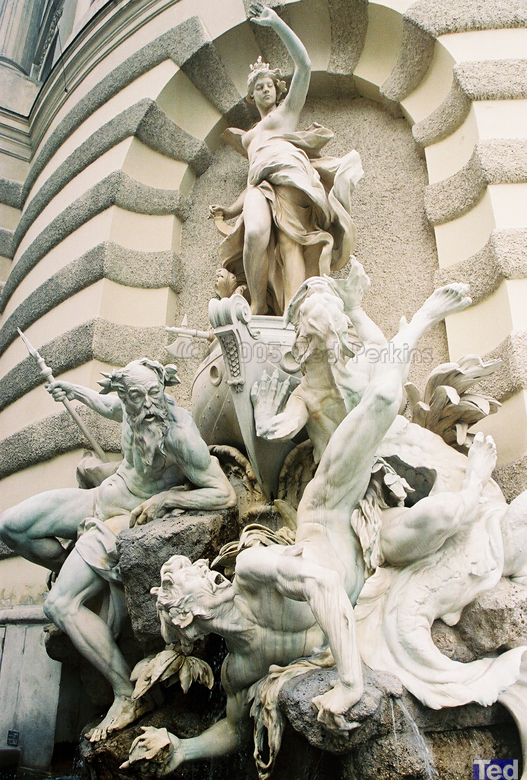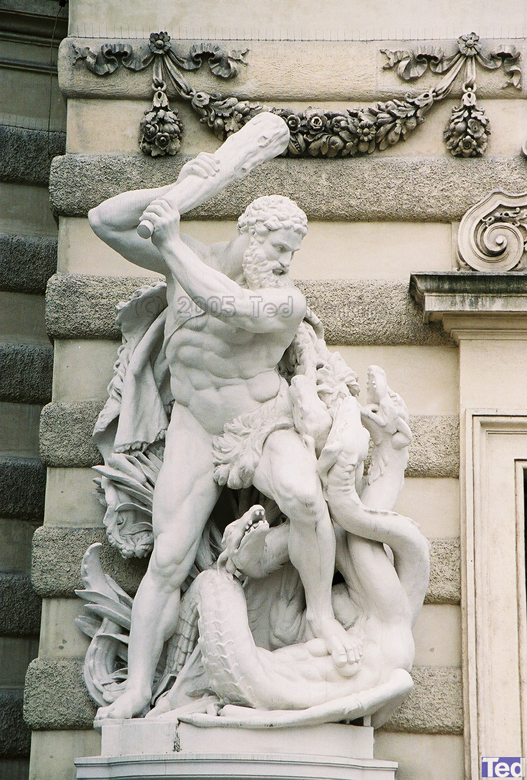 "I smell fish."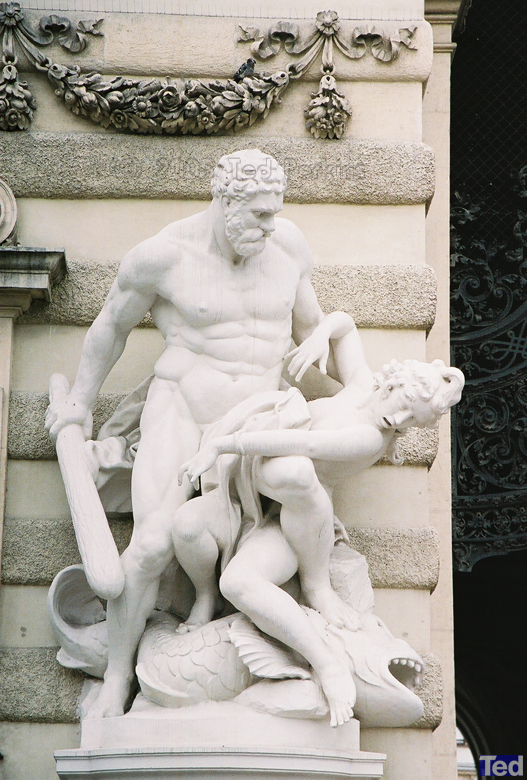 "Top o' da food chain!"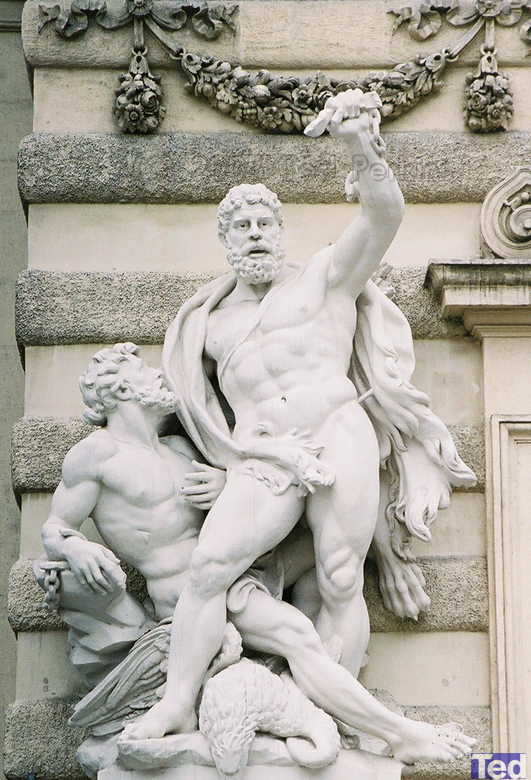 "Sit boo-boo, sit."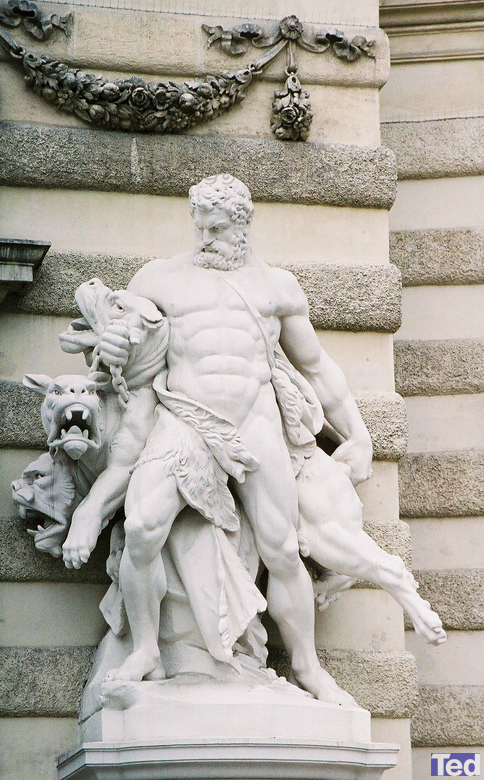 This reasonably restrained building immediately faces....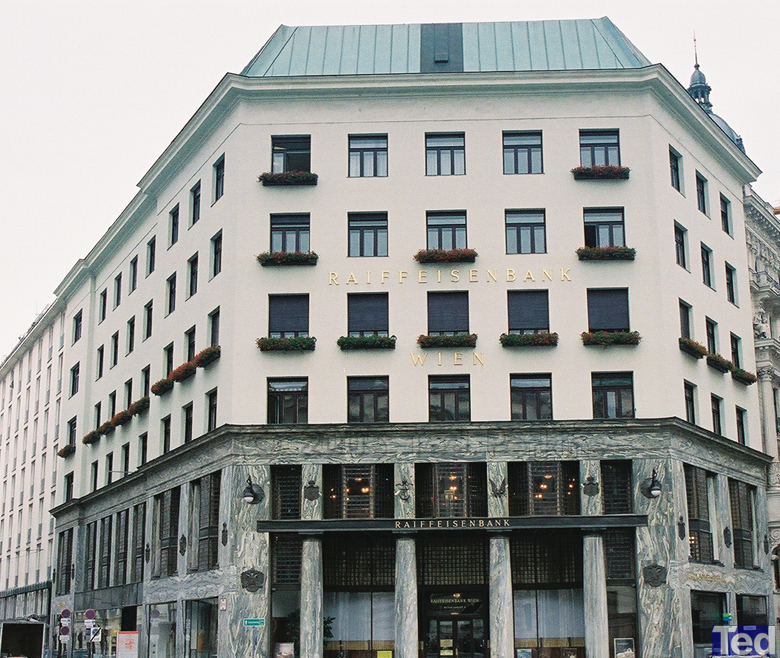 this gloppy old thing. King whoever got all bent out of shape over the bank, above. I guess he wanted bling-bling everywhere. notice the statues at the base.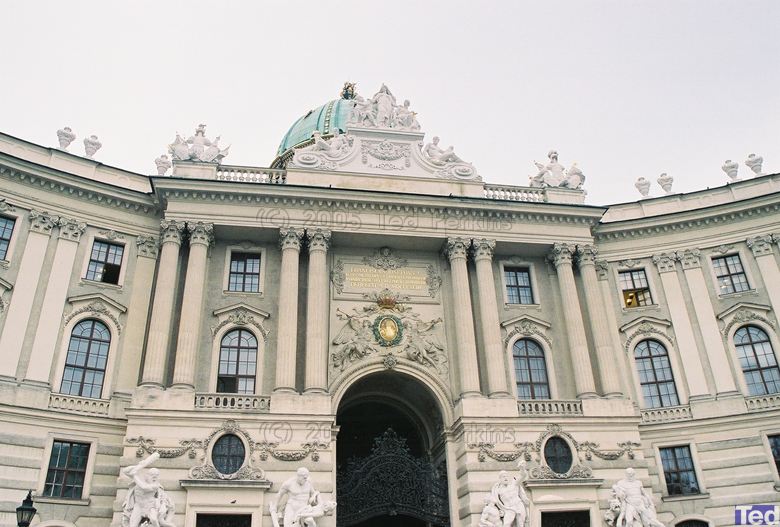 nice shaft.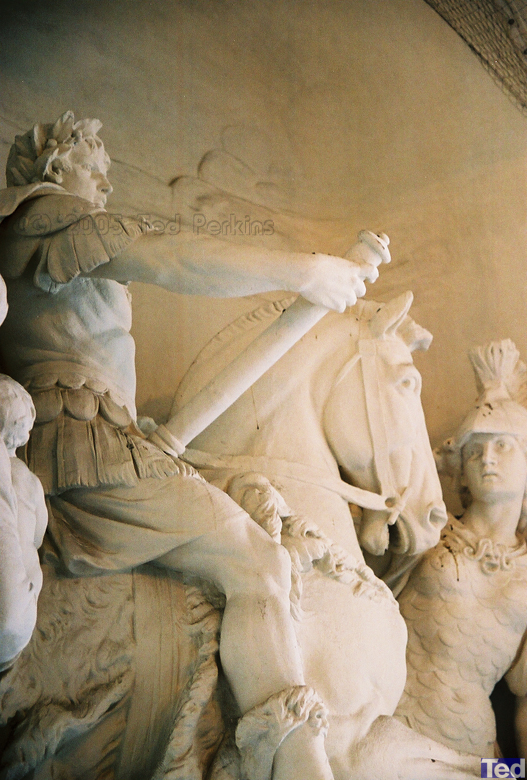 Central Vienna had lots of these tree-lined boulevards. Very Nice.