Remove lower fasteners
John Hibbert wrote an excellent verbal description of the trim removal process and posted it on Brickboard. Much of this narrative is his.
Step 3. Move to the bottom of the tailgate. With a 1/4 turn the 4 plastic fasteners can be removed.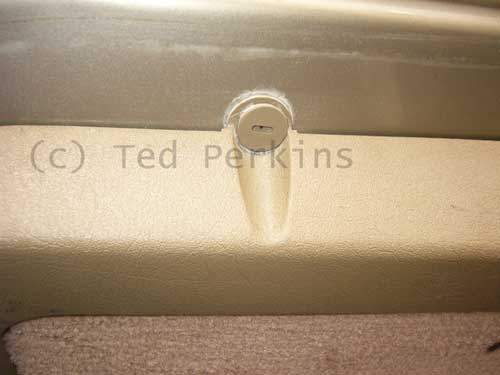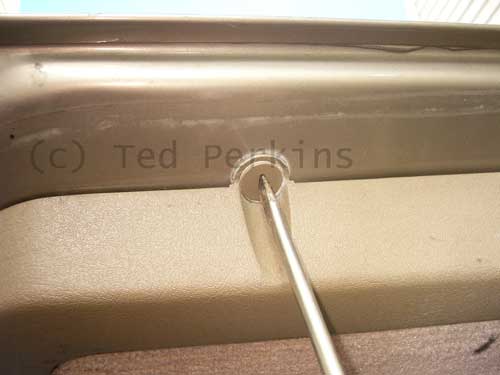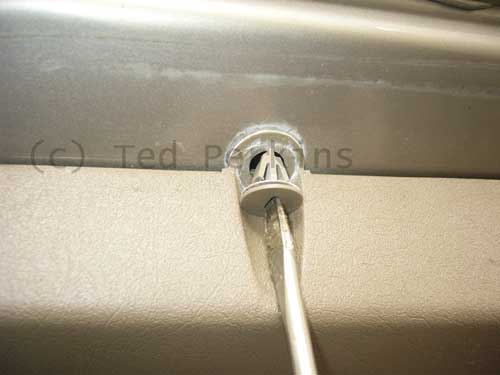 With the plastic surround removed, this has revealed 2 torx head screws. Remove them.
EXTREMELY IMPORTANT TO SUPPORT THE PANEL WITH YOUR HAND ONCE THE SECOND SCREW IS OUT.