Or more correctly, two mosques and a church that is now a museum.
First was the Blue Mosque. I did not take a lot of pictures.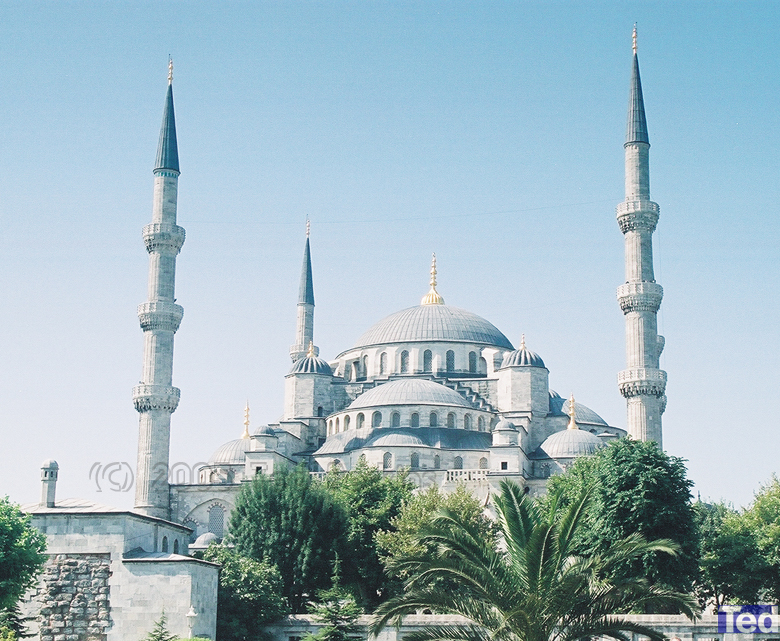 The Minaret
Interior Courtyard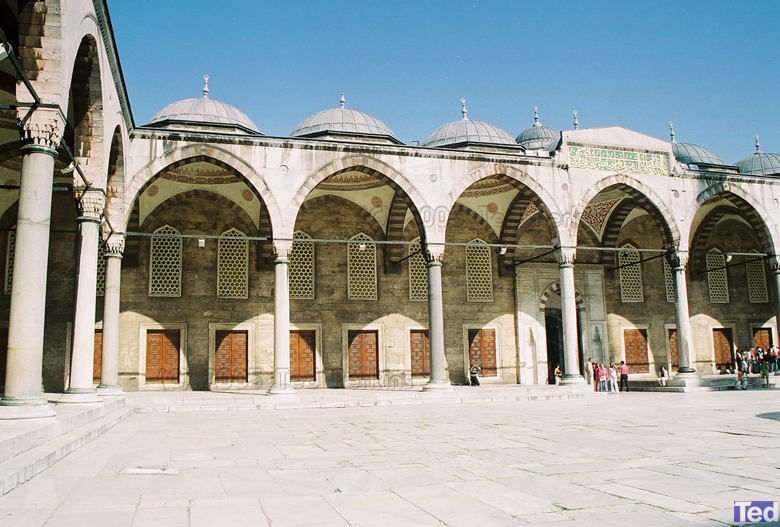 Some of the tile work inside the Blue Mosque
Dad and myself at Blue Mosque.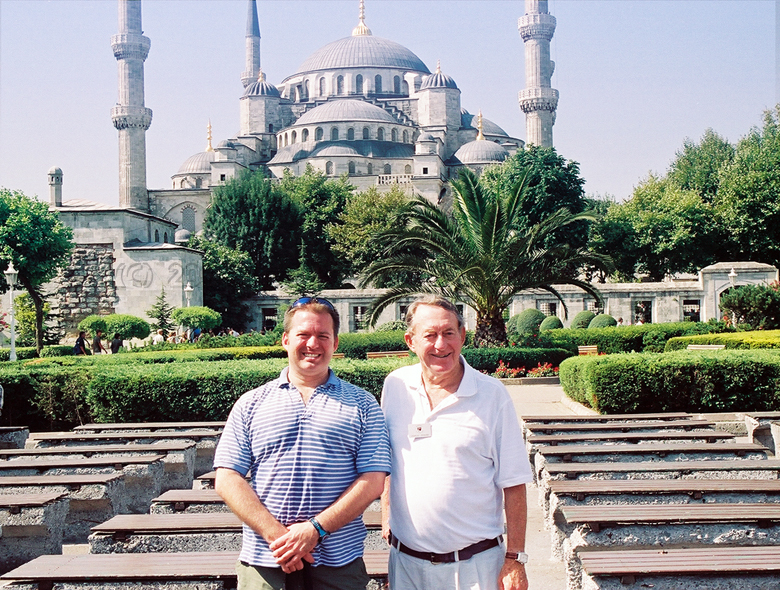 Here's where we were standing.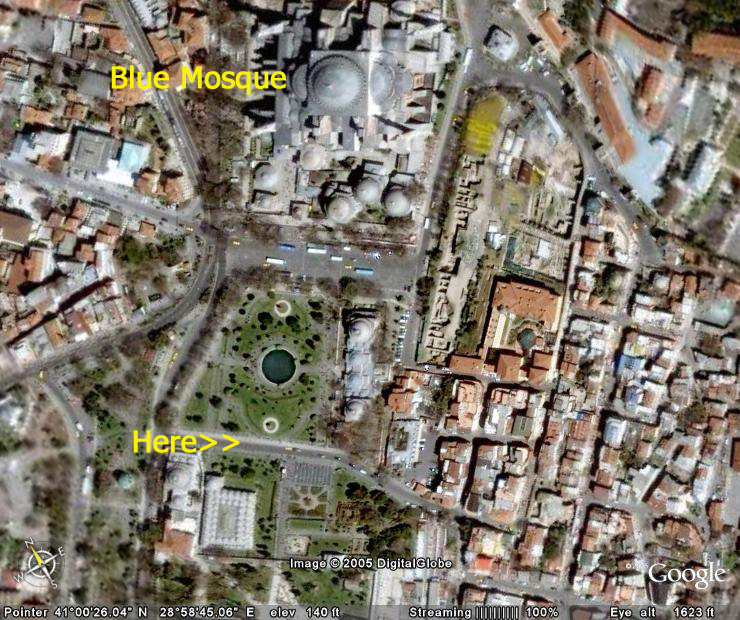 Links to more information on the Blue Mosque:
We then walked down to the S. Sophia Church, which is now a museum.
There was an interesting exhibit of tiles on the upper level.
Here's the company that sponsored the exhibit. Lots of interesting information on their site:

Mosaics inside St. Sophia
Looking back towards the Blue Mosque from the St. Sofia church.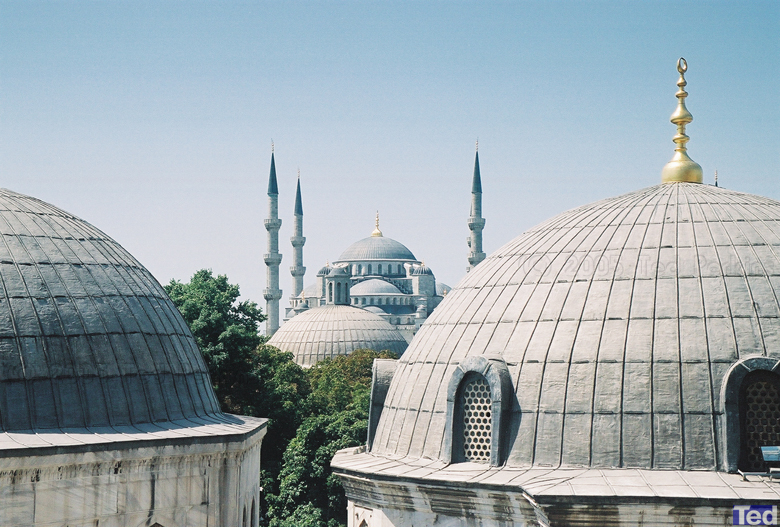 Most of this is paint on stucco, but the detail work on the capitals caught my eye.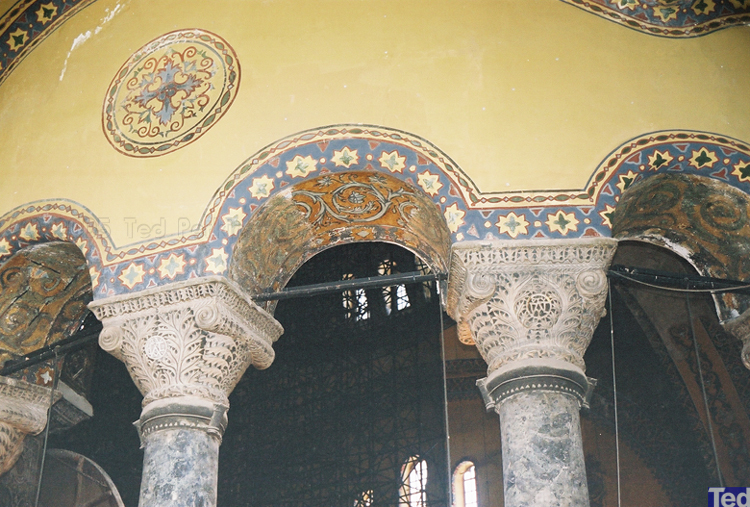 Earthquake damage. Note the angle of the round pillar relative to the squared column behind it.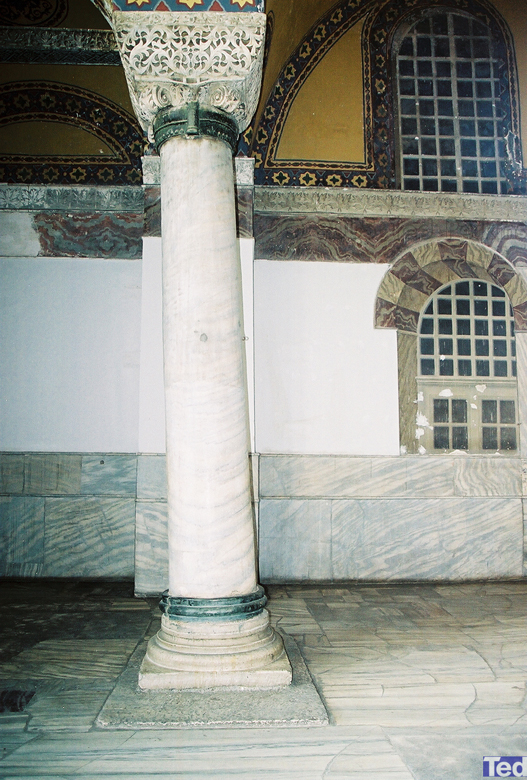 Some detail work in one of the entries.
More on St. Sophia Museum
Suleiman Mosque
More on Suleiman Mosque
Topkapi Palace
Ok, so it's not really a mosque, though I suspect there was one somewhere. It was mostly the detail work that caught my eye.
And again, the ceramics.
More on Topkapi Palace: