In addition to the clutch disc and the diaphragm spring, a thorough job would also include replacement of the throwout bearing, the dust shield, the fork bushing and the e-clip.

Here is the old throwout bearing and dust shield.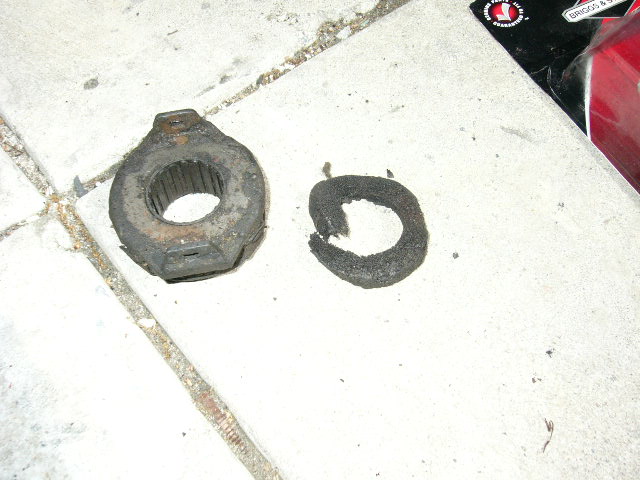 The dust shield is something that was added during production, which is why it is not on the RTA diagram. It is a foam sponge soaked in oil mounted between the throwout bearing and the transmission. I guess it is supposed to keep dust from getting towards the transmission main seal.

Any clutch kit will have the throwout bearing. The dust shield / donut was unfortunately no longer available. So, I improvised. The installation instructions specified that the donut be soaked in oil. This reminded me that small gasoline engines sometimes have oil-soaked foam filters. And, they were already pre-punched with a 2cm hole in the middle.

So, I found a filter, and trimmed it until it was relatively the same size as what the original presumably was.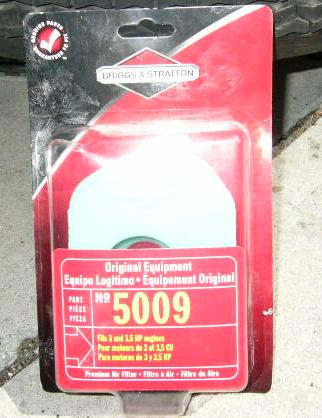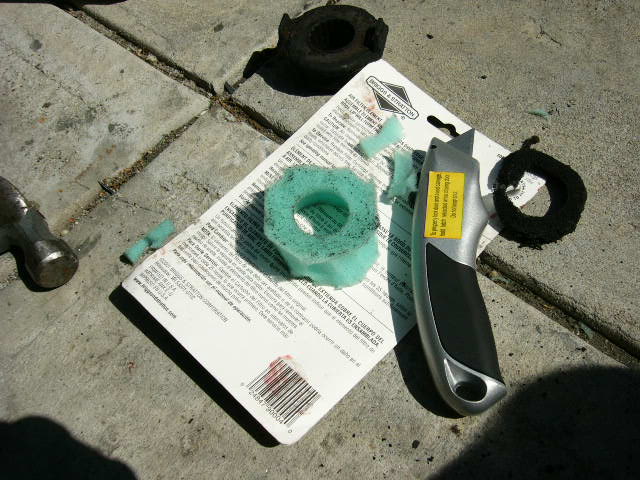 Two views of the new throwout bearing in place, retained by the spring and with the foam dust shield between the bearing and the transmission. Note that there is some new synthetic grease on the spline of the shaft.