The "formative years" were here. In spring 2005 I returned for my 20th Alumni Weekend.
School Link:

Penrose. The fact that it's now a girl's dorm is nearly heretical.
The Arts Barn.
Rabbit near the arts barn, completely indifferent to my presence, which means that it's used to people. Its presence also means that there are no campus dogs running around, which I consider a great loss. I saw a lot of rabbits around the campus.
Sage Hall, which is now a boy's dorm. This is immediately evident from a walk through the halls. Evidently they kids still play lacrosse indoors.
Murals inside Sage.
The members of my class who bothered to return.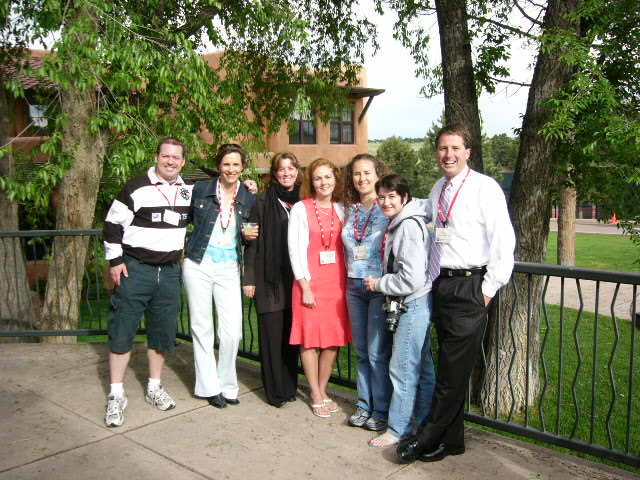 Solar Dorms. You can tell when someone was at the school by what they call these dorms. If you were there before 1984, you knew them as 'Solar'; after it was knows as "Perry". They were supposed to be 'passive solar'. The mirrors would reflect light down to the saltillo tile floors, which would warm up from the sun's radiant heat. Then the tiles would release the radiant heat at night. Yeah right. Cold cold. Cold.
Bears. It seems that every city did the "paint your critter" contest, and Colorado Springs was no exception. The leftovers got stuck in the airport.